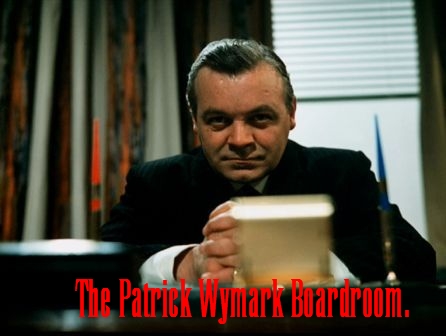 Cooking with Columbo
review by Harry Dobermann
Cooking with Columbo by Jenny Hammerton is a culinary celebration of Peter Falk's "shambling sleuth", featuring recipes associated with the actors pursued by Columbo during 30 odd years of TV movies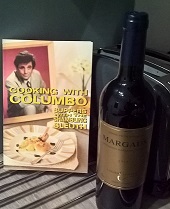 The concept of a Columbo cookbook might suggest a slimline volume with recipes for Chilli and boiled eggs, but as Jenny points out, Columbo whips up an Omelet in the first regular episode, Murder by the Book, and duels in the kitchen with food critic Louis Jourdan in Murder Under Glass. This 1978 episode, directed by Jonathan Demme is the most food oriented of the Columbo TV movies. Columbo is served a series of gourmet dishes by chefs anxious to ensure that the murder of restauranteur Michael V. Gazzo is solved. The climax of the film comes when Columbo cooks a meal for Jourdan. Jenny has re-watched the cookery scenes and transcribed the recipe for Columbo's Veal Scallopini so that you too can cook like a detective.
The appeal of this book is that it delivers at least one recipe for all 69 Columbo episodes from 1968's Prescription Murder to 2003's Columbo LIkes The Nightlife. Although linked by recipes, the book gives due consideration to the battle of wits between Columbo and his guest murderers. Eddie Albert in Dead Weight, "plays this role with great charm and sophistication.The General is not afraid of Columbo at all and, unlike most of the bad guys in Columbo seems to treat him more or less as an equal" By contrast, Robert Vaughn in the ship-bound episode Troubled Waters, "treats Columbo like an idiot." When Columbo asks Vaughn's character how to call for "room service", Vaughn tells him to press the red button for the steward, and when Columbo then tries to extend the conversation, Vaughn, "cuts him off. 'Press the red button. Push it' and walks away."
Although the core of the book is recipes, collected from a variety of sources and associated with the Columbo guest stars, each recipe has been road tested by a Columbo fan. This ensures a variety of viewpoints. Ian McShane's recipe for Salmon Steaks with Watercress Sauce comes from the 1980's when it was easy to buy full-fat creme fraiche and, "it's imperative that you use the real stuff - because a man's man like Mr McShane would surely never accept a reduced-fat option." Similarly, a missing crucial bit of detail in George Hamilton's recipe for ginger Snap Dandy is explained thus: "I'm guessing that George never made this ever in his life. When he was asked for a recipe he probably phoned his mother and she dug this out for him." It appears that only Honor Blackman (true to her name) acknowledges the originator of her recipe. Her golden sponge pudding is attributed to Philip Harben, Britain's first TV chef, although "she's written it out in her own enthusiastic style."
Quite apart from the fun of reading through the recipes, the book is also a true tribute to Columbo's detective-work. Who would have thought for instance, that somewhere in the world there is a restaurant that sells a steak named after Dabney Coleman (Dan Tana's of Santa Monica, a restaurant that lent its name to the lead character in 1980's series Vegas). There's a host of other facts in this book, but then that's no surprise because with Columbo there's always One More Thing.
Cooking With Columbo by Jenny Hammerton (ISBN 10 978-1981417421). See Here for further details.