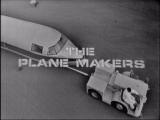 24 December 1963
One Out All Out. Writer Leslie Sands. Director Peter Sasdy.
"He's as sharp as a knife is our John Wilder. One of these days he'll cut his own throat." Arthur Sugden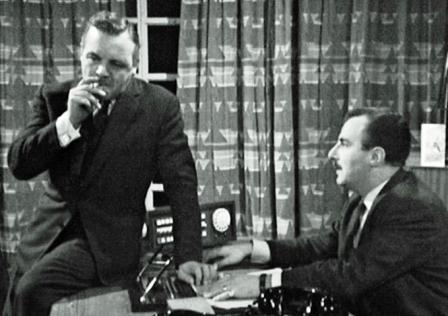 While waiting for Elbertsons Bank to decide whether it will finance the 12 extra Sovereigns, Wilder instructs Sugden to negotiate the expansion with the union regional organiser Chadwick. In order to free up staff Wilder intends to cancel the Red Major guided missile project. Sugden is unaware that Wilder does not have board approval for this move. While some key technicians will lose their jobs, Sugden assumes their expertise will be snapped up by other factories.
However, when the bank refuses to lend money for the Sovereigns, all 400 men from the Red Major project face redundancy. Unrest spreads throughout the factory, threatening to bring all 20,000 staff out on strike. Wilder faces a vote of censure from the Board.
Leslie Sands contributes his third script to the series, although the influence of "Series Story Consultant" David Weir may be detectable in the strong thread of continuity. Ramsden and Cunliffe return from the previous board meeting although Martin Wyldeck must have been busy, since Keble is replaced by Eric Phillips as a "Member of the Board". The language of television had not solidified into formula at this point, so the previous episode had not ended on a pointed cliffhanger. We left Wilder in the middle of a board meeting and we now learn that nobody was able to demolish his argument for the 12 Sovereigns. However, as predicted by Lord Teddington and Sir Gordon Revidge, the Board of Elbertsons still has to decide whether it will lend the money.
The episode opens with Wilder at lunch with Revidge, trying to get an answer. Revidge once again states that he tries to keep his directorships (for Scott Furlong and Elbertsons) at arms length. "I didn't invite you to lunch to talk business, but because I enjoy your company." However, Revidge later learns that Wilder met Lord Teddington at a social occasion and tried some discrete lobbying. He concludes "It's time that young man was put well and truly in his place."
Until now, Revidge has been portrayed as someone interested in maintaining procedure (he tells Wilder that the bank is a mediaeval institution and moves at a mediaeval pace). But the scene ends with a more diabolical aspect as Lord Teddington (Anthony Sharpe) tells Revidge (Norman Tyrrell) that a lot rests on his decisions; "Whenever someone like you pauses to strike a match, someone's livelihood depends on it." And Revidge considers the match and then strikes it with delight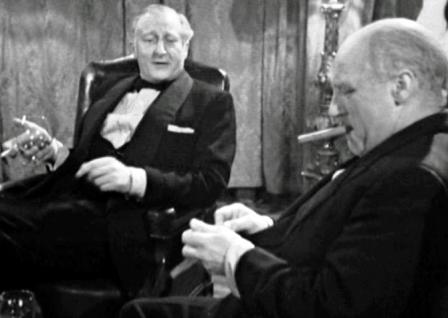 The termination of the Red Major missile project may at first seem unlikely given that the British government was emphasising rockets over manned aircraft, but we learn at a board meeting that the project was doomed and they were waiting for the Air Ministry to make the first move. By anticipating the cancellation, board member Cunliffe accuses Wilder of ensuring that compensation from the Government is reduced.
In previous episodes we've seen Wilder both ahead of the game, and unable to predict how things will turn out. In this episode, Wilder presses ahead with his plans regardless of circumstances. He professes to be unsurprised that the Elbertson's board has turned down Scott Furlong's request for finance. This seems to validate Revidge's prediction in the previous episode that that the bank's refusal will be used as an excuse for lack of success with the Sovereign.
However, Wilder is in no mind to fail. The twelve extra Sovereign's would guarantee the spectacular success Wilder needs, and the lost compensation was a necessary cost of moving the workforce onto the project. Wilder reveals to Sugden that the policies Sugden implemented did not have the backing of the Board ("I cut a few corners") and that they need to work together to survive.
The solution is to provoke the threat of a strike by the whole workforce. With the company committed to deliver Sovereigns on contract, it cannot afford a strike. The board must agree to move the 400 workers to the expanded Sovereign range, and Elbertsons must provide the cash to protect its existing investment.
This episode provides a more structured illustration of the level of union involvement within the company. John Junkin returns from "The Cat's Away" as Union Convenor (ie Branch Chair) Dusty Miller. The attitudes towards union membership are explored in several scenes. Junkin receives a complaint from character actor Royston Tickner about the draft in his workshop, and when Tickner berates him for the lack of action from the union, invites him to volunteer for the union. "You wouldn't would you? Because you can't spare the overtime! Two hours a week me, filling in forms for blokes like you!"
Reginald Marsh, as Arthur Sugden is once more in the position of trying to deliver company policy while remaining true to his principles. Although pragmatic about commerical life, Sugden is intent on remaining fair to the workers. Before he joined management, Sugden was aunion rep and says to union negotiator George Chadwick (Bruce Beeby), that staff are apathetic about union business unless it directly affects them. Chadwick, a paid union employee, warns the members against taking official action because that is now union policy –talk first, strike only if necessary. John Wilder explains to Sugden that, "There's a General Election looming. The kid gloves are on. You and I are in support of very different parties, but mine are not the only image makers." Chadwick confirms to Sugden that while he may not agree with the soft approach, "I do not direct the union, I only work for it."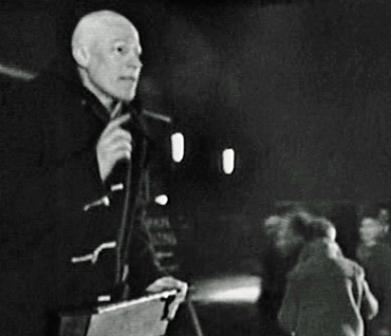 Oliver MacGreevy ( familiar from silent roles such as Housemartin in "The Ipcress Files" and Santa Claus in "Tales From The Crypt") is seen as Charlie a representative of the "British Freedom Party" haranguing the union members as they enter a meeting. Charlie is jeered and showered with milk, implying that the average worker has little interest in politics, extreme or otherwise.
Sands also voices the concerns of the shop floor workers – the man who's just paid the deposit on a house, the older and unskilled workers who might not be able to walk into another job. Those who might not want to change. "I've been working here 20 years…seniority counts for nothing now".
The sub-plot of this episode deals with Margie (Elizabeth Begley), Sugden's secretary who is trying to conceal a disabling joint problem in her hand. In a previous episode we learned that she now faces an hour's bus journey after Sugden's relocation to head office. Asked about her Christmas plans she says that she usually goes with Norah Grant from accounts to the Grey Timbers Guest House in Warwickshire, which runs a house party. While expensive, "It's worth it when you've no home of your own." When Sugden forces her to see a Doctor, she's diagnosed with sinovitis ( an inflammation of the joints) and immediately sent for an operation.
When Margie attempts to visit the company doctor (and is scared off by Norman Mitchell asking questions about her inside knowledge) we can see a Blood Donor poster showing Jack Warner in character as the BBC's Dixon of Dock Green .
Union negotiator Chadwick is played by Bruce Beeby, who appeared in Journey Into Space (1953) the last BBC radio series to win a bigger audience than rival TV shows. Ironically, his co-staur Andrew Faulds (Jason and the Argonauts) became a Labour MP.
It's interesting to see how a Christmas episode was handled in 1963 (especially given that The Plane Makers was produced at what is now the BBC's home of "Holby City" and "Eastenders"). Balloons and streamers are seen on the canteen walls and Christmas cards can be glimpsed on shelves. The main nod to Christmas is that the timing for potential redundancies seems harsh and Sugden eventually gets the company to agree to postpone any layoffs until after Christmas. Sugden also arranges for his secretary Margie to spend Christmas with his family. However, there is no fake snow, as is now customary on TV drama's set at Christmas and the episode ends by zooming in on a company Christmas Card from Wilder to Sugden.