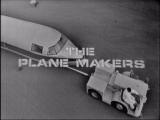 Actor, scriptwriter and playwright...
Leslie Sands
Plane Makers scripwriter Leslie Sands kept up a parallel career as an actor and writer in the 1960's – not only contributing scripts to leading ITV series such as "Hadleigh" and "The Gold Robbers", but also starring as Gil North's Yorkshire detective in the BBC series "Cluff".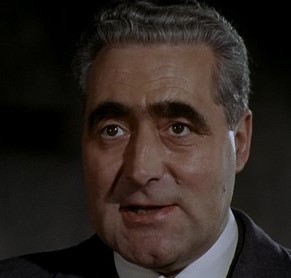 Born in Bradford in May 1921, Leslie Sands made his stage debut at the Lyceum, Sheffield in 1941. After serving with the RAF during the war, Sands spent two years with Bristol Old Vic, before moving into repertory theatre.This allowed him to develop a "safety-net" against the precariousness of the acting profession, writing plays such as "Deadlock" which was first produced in 1948 at the Little Theatre, Bristol starring Constance Chapman.
"Deadlock" was filmed in 1951 as "Another Man's Poison" starring Bette Davis as a crime writer, Gary Merrill as a criminal associate of her husband, and (future Lady Wilder) Barbara Murray as Davis' secretary. Emlyn Williams, who played an inquisitive vet, was also required to re-write the script during filming to meet Davis' demands. "Deadlock" was later retitled "Intent To Murder" and a 1974 Anglia TV adaptation starred Jill Bennett and the Power Game's Peter Barkworth.
Beginning in November 1960, Sands became a regular TV scriptwriter when his play "Mr Nobody" was produced for ABC Armchair Theatre. It starred George Benson as a clerk forced to retire on health grounds and Clifford Evans (Caswell Bligh from The Power Game) as an old sea captain who represents everything he ever wanted to be. This was the first of many single plays and TV episodes including The Plane Makers. Sands was tasked with writing the second of the revamped The Plane Makers episodes No Man's Land , which defined the character of works Manager Arthur Sugden. Sands subsequently wrote the Plane Makers episodes A Matter of Self Respect and One Out, All Out also guest starring in "A Matter Of Self Respect" as a recovering alcoholic who returns to the Scott Furlong aircraft factory after serving a prison term for drink driving.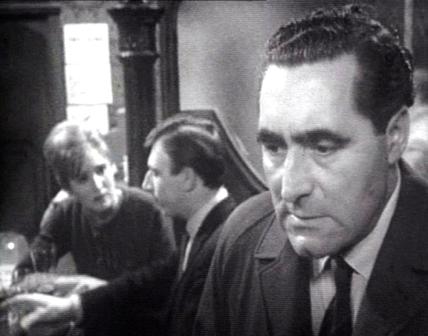 Sands appearance in "The Plane Makers" wasn't a special concession - Sands was in constant demand as an actor, appearing on stage and in TV shows such as "Z Cars" and "Department S" . At the same time that Sands was appearing "The Plane Makers", ITV also screened "The Well Meaning Mayor", an episode of "The Saint" in which Sands played the pugnacious civic leader of a small seaside town being investigated by Simon Templar. Sands and Roger Moore have a Wild West style punch up in the Mayor's Parlour, before agreeing an uneasy truce.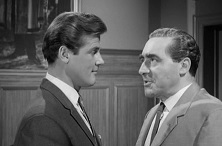 In 1964, Sands was cast in the BBC anthology series "Detective", which adapted a number of crime fiction classics in an attempt to find a successor to the long-running "Maigret". Sands appeared in an episode based on Gil North's books about Yorkshire Detective Sergeant Caleb Cluff. The BBC spun two series out of "Detective". One was "Sherlock Holmes" and the other was "Cluff". Set in the remote Yorkshire village of Gunnarshaw (allegedly based on North's birthplace of Skipton), Cluff is described an implacable pursuer, similar to the early Maigret or Erlunder from the Icelandic novels of Arnaldur Indridason. Born and bred in the farming community, Cluff used his intimate knowledge of village life to solve crimes, much to the disgust of Inspector Mole (Eric Barker and later Michael Bates), an outsider who preferred order and paperwork, "He had a tidy mind..and Caleb Cluff…fitted into none of his pigeon-holes."

Sands continued to work as an actor appearing in Jim Allen's play, "The Lump", and series such as"Blackadder" and "Man About The House". Sands was a friend of radio dramatist R.D.Wingfield and was the first actor to play another unkempt detective, Jack Frost in the 1977 Radio 4 play "Three Days of Frost".Before his death in 2001, Leslie Sands continued to publish both novels and plays which are still performed today.
You can read a recent review of the Cluff reprint novels here.

You can see Leslie Sands' episodes on the new complete Plane Makers DVD Box Set from Network