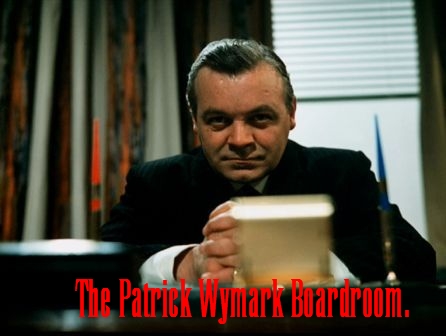 March 1968 PLAYHOUSE
The Father, The Detour, The Judge, Public and Confidential
In March 1968, ATV producer Cecil Clark presented four episodes of the Playhouse strand starring Patrick Wymark. As in the Four of Hearts series produced by Rediffusion in 1965, the plays reflected Wymark's personal choice; four challenging productions which gave him the opportunity to star in four distinctly different roles. As Stuart Hood observed, they also gave provincial audiences an opportunity to experience writing of a high standard, not generally accessible outside of the West End.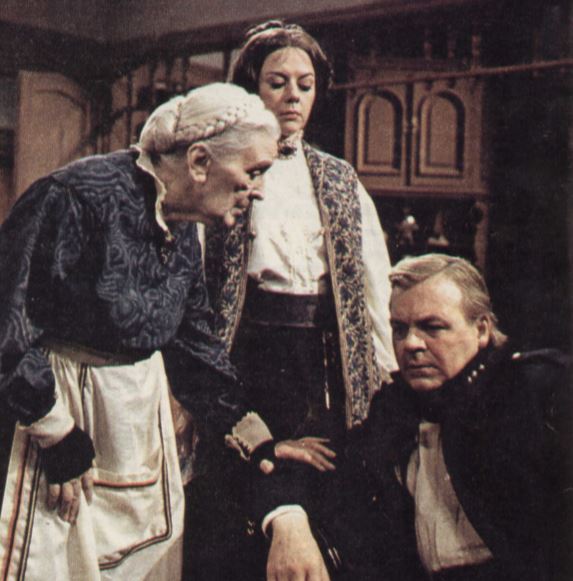 5 March 1968 The Father by August Strindberg translated by Michael Meyer.
Michael Meyer had earlier translated Ibsen's Brand for the Theatre 58 Company (in which Wymark had played the Mayor). Meyer's translation of The Father was first performed at the Piccadilly Theatre in Casper Wrede's 1964 production, starring Trevor Howard.
Director Dennis Vance surrounded Wymark with significant colleagues; Dorothy Tutin, who had starred as Viola in the Royal Shakespeare Company production of Twelfth Night played his wife Laura while David William (The Cruel Necessity) played Doctor Ostermark. Heading a distinguished cast was Sybil Thorndike, as the family Nursemaid.
Wymark played Captain Adolph, a domineering military scientist who disagrees with his wife Laura about the education of their daughter. He tells his wife that his decision is final because under the law a woman gives away her rights when she marries. Laura refuses to accept this, and during the course of the play arranges events so that the Captain is committed. She undermines his self-belief by hinting that he may not be the girl's father, and manipulates events towards a violent confrontation. In the end, even the family Nanny betrays her former charge by coaxing the exhausted Father into a straitjacket.
Reviewing the play in The Spectator, Stuart Hood commented that, "if the fans of Wilder were thereby induced to watch Strindberg, then the result was pure gain." Responding to the comments of purists that, "theatrical effects are somehow overblown on the small screen, that dramatically effective dialogue sounds strangely artificial in a medium which relies for its effects on extreme naturalism, the low intonations and half- formulations of our normal speech" and that, "only work conceived for television will produce its maximum effect on the screen" he responded that, "there are a considerable number of viewers in this country who have no opportunity of seeing great or even merely distinguished performances of the classics. The networks are right to bear them in mind when planning their drama productions."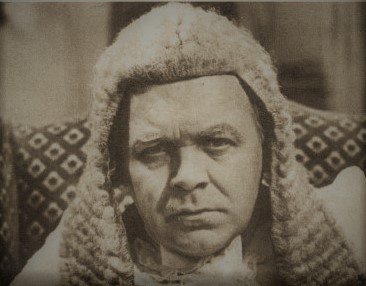 11 March 1968 The Judge by John Mortimer, directed by Dennis Vance
18 March 1968 The Detour by Martin Walser translated by Barry Bermange directed by Dennis Vance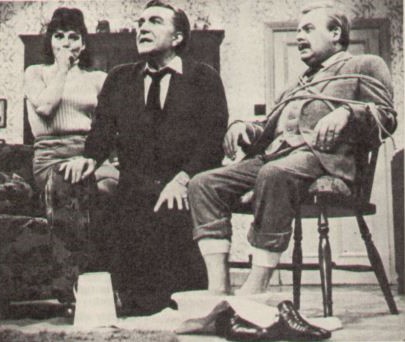 Patrick Wymark plays Hubert Meckel, a businessman who is being driven home after a business meeting. He orders his chauffeur (Bernard Hopkins) to make a detour to Watford and collect him the next morning. Hubert is hoping for a nostalgic visit to his former mistress Freda (Valerie French, Kathy in The Prisoner episode Living in Harmony), but finds that her railwayman husband Erich (Harold Lang) is at home. Erich questions the flustered Hubert about his relationship with Freda and decides to hold a trial, tying Hubert to a chair with his feet in a bowl of water waiting to be electrocuted.
Wymark had originally performed in Bermange's 1964 BBC Radio adaptation of Walser's play starring Sheila Allen and Cyril Shaps, where it was defined as a comedy of menace.
Dennis Vance commented that Detour was difficult to direct with most of the action taking place in the living room of Erich's cottage and one of the characters tied to a chair. The underlying theme of the play is about how easy it is to persuade someone to take the law into their own hands. It emerges that Freda wants to punish Hubert for abandoning her, but Erich gradually comes to sympathise with the businessman and Freda is excluded once more. Vance encouraged the actors to play the lines in a stylised, larger-than-life manner, so that the point was clear.
Reviewing the play in The Times, Henry Raynor commented that, "Wymark was challenged by an unconventional role and reminded us that he can treat cameras to a big performance which is never too big for them." Raynor also praised Howard Lang's "maddeningly consistent south London whine and singularly witty, expressive change of feature," delivering a,"smaller scale, but endlessly inventive performance to match (Wymark)". As the manipulative wife, Valerie French "added a performance of undeviating fierceness," while as the chauffeur, "Bernard Hopkins made the inarticulate amusing."
25 March 1968 Public and Confidential by Benn Levy directed by Dennis Vance
Wymark starred as Joe Malkin, a Member of Parliament who resigns from his Cabinet post in protest at what he considers the unfair treatment of Colin Jenkins (Alexis Kanner, of The Prisoner) who has been charged with breaking the Official Secrets Act. Convinced that Jenkins is a scapegoat for Government corruption, he attempts to force the Prime Minister to set up a Select Committee inquiry.
Malkin's home is under siege from newspaper reporters, and Malkin is anxious to keep his invalid wife from hearing that he's resigned. His secretary Lisa Foote (Constance Cummings) is disillusioned by her affair with Malkin. Despite her loyalty she provides an alcohol fuelled sardonic commentary on events. Meanwhile, a Sunday Newspaper is digging up facts which could finish Malkin's career. The question is whether the story will be published or if it is an indirect attempt to keep Malkin silent..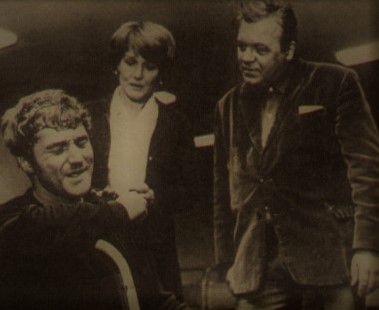 Like The Judge, Public and Confidential (later retitled The Member for Gaza) was originally produced for the stage by Michael Codron and directed by Stuart Burge. The 1966 production starred John Gregson, Ian McCulloch, Peter Copley and Constance Cummings (the only transfer to the TV production).
Benn W Levy was a screenwriter for James Whale (Waterloo Bridge, The Old Dark House), who was elected Labour MP for Eton and Slough in the 1945 General Election. Levy clashed with Labour Foreign Secretary Ernest Bevin over his policies towards Israel and stood down at the 1950 election. Levy had been wounded in the stomach during World War Two while taking part in a Royal Navy operation supplying guns to the Greek resistance and following his retirement from office became a supporter of the Campaign for Nuclear Disarmament.
Levy was married to American actress Constance Cummings, who starred in the 1960 film Battle of the Sexes as the efficiency expert who drives Peter Sellers to attempted murder. Cummings would later play Gertrude in the 1969 Nicol Williamson version of Hamlet, which also starred Wymark as Claudius.
Public and Confidential reunited Wymark with Robert Urquhart, who had played test pilot Henry Forbes in The Plane Makers and took on the role of Duncan Doubleday.