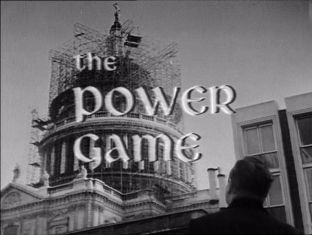 3rd October 1966
"Ambassador Status" Writer Peter Draper Director John Moxey
"If I felt that I owed you a fidelity that you were prepared to give to me, I would probably give it to you. Since, in neither of our cases does that apply, it's a piece of spurious sophistry even to argue about it." Susan Weldon
As new Chair of the National Export Board, Caswell Bligh (Clifford Evans) hosts an evening dinner at which Susan Weldon (Rosemary Leach) catches the eye of Treasury official David Main (Patrick Allen). Meanwhile, Sir John Wilder is having a secret meeting with Peter Bagehot (Norman Scace), another Treasury official who shares his dislike of the Minister.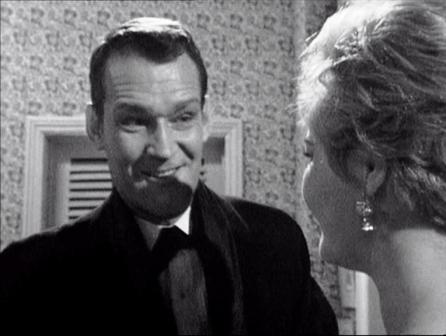 Although previously opposed to increased powers for the NEB, Bligh now believes that as Chair, "My job is to make the Board work." Bagehot asks how many industrialists like Wilder could be counted on to voice their opposition if there were moves to give the NEB extended powers.
Ken Bligh has been working to establish links with the African state of Mogalia. Although Wilder is against it, Bagehot encourages Ken telling him that, "There are people who think it important that your company go into Africa as soon as possible. Diplomacy nowadays if requently done behind a spearhead of commerce."
Meanwhile, at the Italian Embassy, Pamela Wilder (Barbara Murray) encounters Frank Hagadan (George Sewell).
Peter Draper serves up another course of Dinner Dates and flirtation. Following on from the lead in Edmund Ward's opening episode, there is much more conflict for Sir John Wilder as the regular characters assert their independence. Susan Weldon reminds Wilder that she pays the rent on her flat and refuses to be on-call for him. Pamela Wilder is similarly delighted to tell her husband that she's seen Susan dining with a young man.
Barbara Murray is heart-breaking once more as Pamela pleads with Don Henderson (who has delivered a message that Wilder won't be coming home) to stay for a drink. "Talk to me!" she wails to Henderson's discomfort. It's not surprising that she reacts with delight when Frank Hagadan (George Sewell) appears at the Italian Embassy.
"Where's John?" Hagadan asks. "As always, with his back to me," Pamela replies.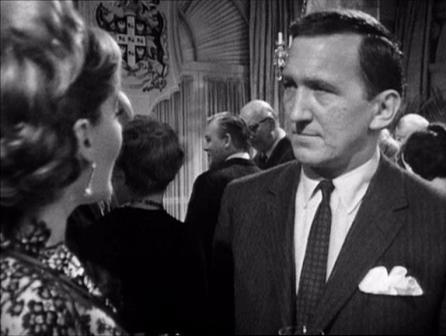 "Old friends should never meet when they're serving free drinks" she says, before prompting him to ask her to lunch.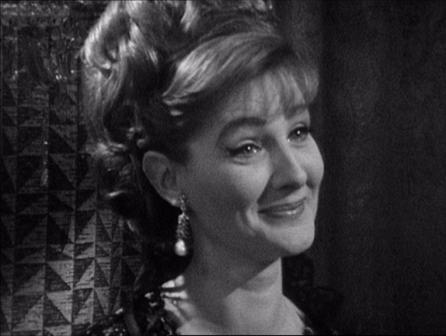 Rosemary Leach is similarly assertive after an evening stroll along the Thames with David Main. She wonders if he will invite her back to his flat for coffee and Main replies that, "We passed my flat ages ago. I can't stand that awful silence after the girl says no."
"It's probably what holds most Englishmen back, " Susan replies, "Still, I'm glad that's what it was. Otherwise I'd have been worried why I hadn't been asked."
Draper also amusingly sketches a scene at the Mogalian Embassy where the Charge d'Affairs Andre Abina (Bari Johnson) tells Ken that the Ambassador has been recalled. "I'm surprised he lasted this long. He's a peasant. That's the trouble with us emergent countries, Mr Bligh. The right sort of diplomats don't always emerge at the same rate." If there is a patronising overtone to this portrayal, Draper at least acknowledges as much by having Abina compare the Ambassador to John Bird's then-popular portrayal of Jomo Kenyatta.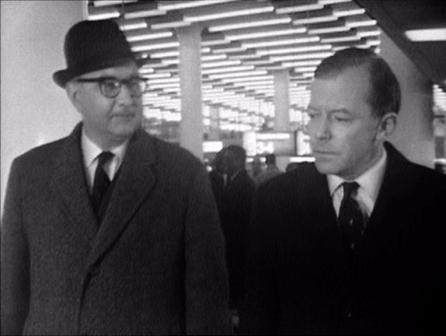 Norman Scace, who had appeared with Wymark in the BBC's Malatesta, offers a twee interpretation of Draper's lines as Treasury man Bagehot although he becomes remarkably sinister during the scenes with Ken Bligh filmed at Heathrow Airport. The obvious question is whether Scace (who often seemed to play comedy vicars) is a stand-in for Robin Bailey as the first episode's Charles Grainger.
Patrick Wymark once more shows a relatively softer side to Wilder - thrown off-balance, distracted from business by Susan Weldon's show of independence. But in typical Wilder fashion he offers little weakness. When Rosemary Leach angrily cuts short their lunch date at the waiters arrival, Wymark shows a millisecond of distress before matter-of-factly turning to the waiter and ordering avocado.
As Andre Abina says, quoting Harold McMillan, "Power is like the Dead Sea Fruit. When you achieve it, there is nothing there."
Continuity Point: David Main (Patrick Allen) has no connection (other than his name) with the hero of Edmund Ward's series "The Main Chance" played by John Stride.