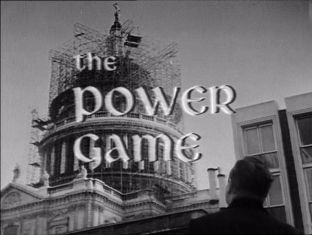 10 October 1966
Grounds For Decision" Writer Raymond Bowers Director David Read.
"To a civil engineer, tumult is music." Caswell Bligh
Another dyspeptic script from Raymond Bowers sees an unlikely series of events leading Wilder to believe that even Don Henderson is betraying him. Returning home to hear Pamela listening to Japanese music, Wilder peers at the record player and calculates that there are "Eight inches left out of twelve. Fifteen plinking minutes."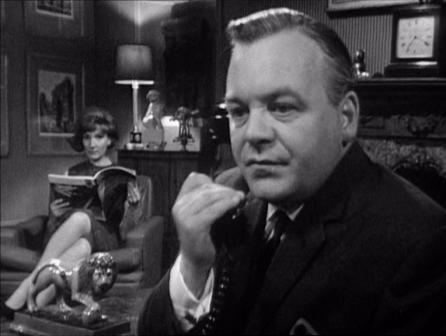 Turning off the record he's confronted by the noise from the M27 motorway construction works. "We'll have that day and night now, "Pamela tells him, "Until they've knocked the village down and replaced it with a polygonally foliated clover leaf apparently modelled on Hampton Court Maze."
Despite being barred from involvement in Bligh's due to his NEB Chairmanship, Caswell Bligh reminds Don that he's also chair of the National Motorways Council. "Britain today is stifled by an out of date transport system. Every national vision must take this into account." Bligh believes that the Americans will want to build new airbases and also sponsor a NATO contract for "a communications complex to integrate logistics" (or a highway). Bligh attempts to woo Don with the promise of his patronage within the company. He wants Don to ensure that Bligh's are not over committed abroad, so that the company will be in a position to tender for the new American project.
Meanwhile, Justine Bligh (Rachel Herbert) triggers a farcical series of events when she tries to broker a reconciliation between Don Henderson and Frank Hagadan, whose new employers Infell's are prospective partners in a Greek NATO harbour contract. Henderson is looking for a London flat to escape the road construction, and Justine has agreed to show him one. She offers Hagadan the key, so that he can meet Henderson, but Don then asks Pamela Wilder to check out the flat when he is detained by Wilder.
The M27 mentioned in this script is a fictional contract crossing from Hertfordshire to Oxfordshire. The real M27, begun in 1972, spread across Hampshire. It's likely that the construction works attributed to Billy Straker in this episode were actually the M1 extension east to Scratchwood.
After some sign of ambition and determination in the opening episodes, Jack Watling's face evokes pure horror when Wilder finally puts Henderson on the spot. Recalling the scene in The Plane Makers where Wilder demanded unconditional support from James Cameron-Grant, Wilder tells Henderson that he wants his vote – "No explanations". As Wilder tells Ken Bligh, "When you buy a share in Bligh's you take a risk – ON ME!"
The fact that Henderson asks Pamela Wilder to view the penthouse flat in Blackheath and gives her the power to say yes or no, suggests that Henderson's marriage is off again. Or perhaps he just doesn't trust his wife's judgement.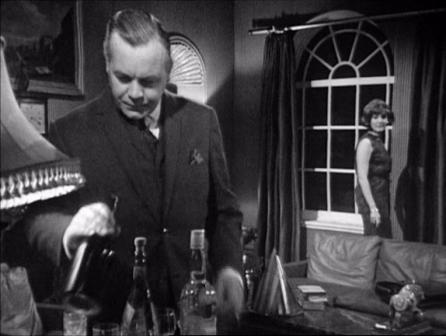 After her bravado in the previous two episodes it seems strange to come across Susan Weldon having secret lunchtime meetings with Wilder and no mention of David Main..
Continuity Point: David Main (Patrick Allen) has no connection (other than his name) with the hero of Edmund Ward's series "The Main Chance" played by John Stride.