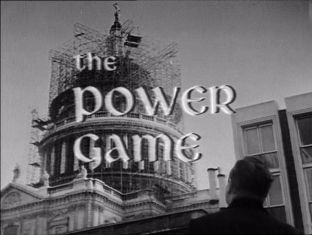 Monday 14 November 1966
"The Chicken Run" Writer Wilfred Greatorex Director David Reid
"Our High Dam is like a bone with two dogs fighting over it – East and West." Jordan Kobola
In the African state of Magalia, a new dam is behind schedule and the Government is looking for a contractor to take it over. Ken Bligh (Peter Barkworth) made connections at Magalia's embassy in "Ambassador Status"and has already flown out. So has Frank Hagadan (George Sewell) for the rival firm of Infells.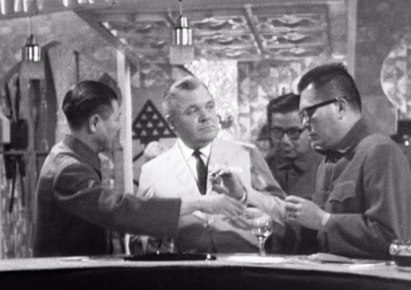 Sir John Wilder (Patrick Wymark) and the Chinese delegation at the hotel bar in Magalia.
When Don Henderson (Jack Watling) points out the importance of the project, Wilder decides to take charge. He tells Kay Lingard (Norma Ronald) to book three tickets for himself, Don and Susan Weldon (Rosemary Leach). Wilder knows that Susan was at the London School of Economics with Jordan Kobola (Earl Cameron), premier of Magalia and asks Caswell Bligh (Clifford Evans) to release her from the National Export Board. Susan objects to what can be seen as a misuse of Government resources to benefit a private firm (Bligh Construction) but Caswell tells her that if Wilder went over his head to the Minister, it could bring her previous relationship with Wilder to attention.
In Magalia, the communist Chinese and Soviet Union have sent representatives to compete for the contract. Local agitators have slowed down the work, stealing equipment and running trucks off the road. The current contractors will be happy to lose the job. At the British High Commission, Sir Trevor Hoylake (John Barron) introduces Wilder to Bobo Naranda (Frank Cousins) the Minister of Public Works. His signature is needed to win the contract, and Naranda is curious as to why Bligh Construction would want to take on a troubled project.
Also at the High Commission is Chris Roney MP (Ray Lonnen) who is supposedly writing a series of articles about Magalia, but has secretly agreed to come out on behalf of the National Export Board (and Caswell Bligh). Roney discretely observes the moves made by the bidders.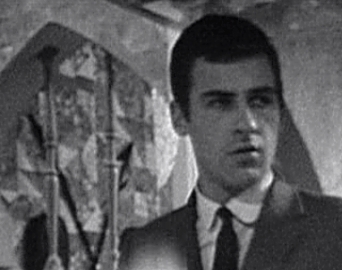 During a site visit to the dam, Hagadan dares Wilder to "ride the bucket" – observe the construction from a large cement bucket suspended from a cable over the yawning chasm. Ken had recalled the previous night that Wilder, "can't stand static heights…refused to meet somebody for lunch in the Post Office tower restaurant." In front of his hosts, Wilder has no choice but to take part in "the chicken run". Meanwhile, Susan meets Jordan Kobola who has fond memories of his studies in London but questions why the Export Board should send Susan to support a European consortium when Hagadan "represents an all-British consortium."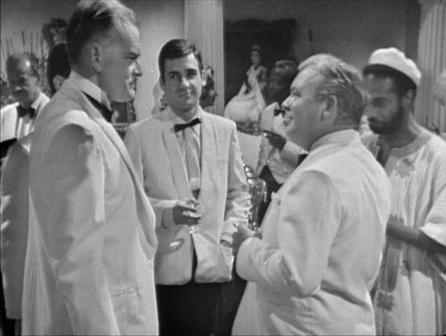 Sir Trevor (John Barron) introduces Chris Roney (Ray Lonnen) and Bobo Naranda (Frank Cousins) to Wilder.)
Despite Ken's suspicions as to why Hagadan should give them a lead ("my inherent sense of fair play. We're all British here." Hagadan explains) Wilder says Lokwe is "obviously on the make" and tells Ken to "offer him a nice juicy personal kickback". Knowing that Ministers' bank accounts are under scrutiny, Ken meets Lokwe in the hotel lobby and offers a Ł50,000 villa in the south of France. Lokwe indignantly rejects his offer. Ken's crestfallen reaction is observed by Chris Roney. Wilder tells Kobola that, Ken's actions were "Ill judged and quite disgraceful. Mr Kenneth Bligh acted without the authorisation of the European Consortium which I represent. He had no authority whatsoever." Wilder returns to the hotel to find Caswell Bligh waiting, obviously having been alerted by Chris Roney to his son's plight. To Be Continued. Same Power Time, Same Power Channel.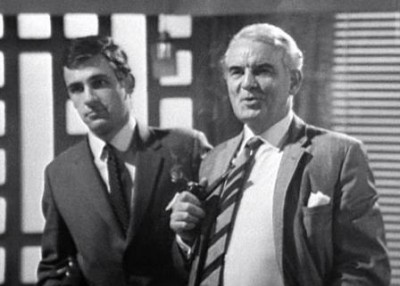 After watching an episode like "The Chicken Run" it's good to stop and remind yourself – The Power Game was one of the most popular programmes on TV, and yet it was never repeated until the Channel 4 run in the late 1980's. Patrick Wymark was on a par with Patrick McNee of the Avengers for public appearances and that impact was on the basis of one hour every week.
"The Chicken Run" is a well-made "entertainment" (as Graham Greene used to call his thrillers). It's not a murder mystery, but the cheery conversation by the Minister of Public Works hints at the lengths to which "agitators" will go to stop the Dam project. While, as Jordan Kobola tells Susan, the dam is vital to the well-being of Magalia, it can also be a catalyst for regime change. Careers can depend on it – and in a newly-emergent state, so can lives. The presence of Maoist Chinese in the hotel also reminds us that the story takes place in a Cold War setting, when capitalists and communists were anxious to maintain their influence.
So although it's possible to be entertained by "The Chicken Run" in one sitting, it also rewards repeat sittings, just to see who's playing who. While it's partly a con-game, it also reflects those episodes of "The Plane Makers" where the characters were acting without perfect information. In other words, it's easy to be a winner when you know what all the cards are – but it's a more interesting exploration of the characters' psychology when (as in real life) they don't know all the facts. While the subsequent episode will show that one of the characters was better informed than the others, even he can't foresee all the twists and turns of African politics.
The understated grudge between Wilder and Hagadan lies at the heart of this episode, even though they can share a convivial late-night drink at the hotel bar. Wilder assures Henderson at the start of the episode that Pamela is in Rome with "the Dennis's" and their split has nothing to do with Hagadan. Later on, when Hagadan challenges Wilder to ride the bucket, Henderson offers to take Wilder's place but Sir John tells him, "only two can play at this game, Don."
When Kofe Lokwe asks if "the chicken run" is something to do with the public school system, Ken Bligh laughs and explains (harking back to "A Hoopla of Haloes" in The Plane Makers) that, "Hagadan never went to one – and Sir John's was minor…borderline"
The "chicken run" scene is a well-directed mix of documentary footage and (presumably) location filming at a British quarry. Admittedly the poor visual quality of the black-and-white DVD's makes the visuals seem more integrated although given the quality of British TV images at the time (525 line monochrome) this is close to the picture viewers would have seen. Wymark's measured tread as he walks to get fitted out with overalls and his determined impassive manner as he grips the edge of the bucket convey his emotions as the bucket swings over the dam works.
Wilder tells Susan that, "This career thing is making you very uncharitable" but she stays firm, locking the connecting door of their hotel rooms in Magalia and bidding Wilder "goodnight" when he calls to her through the door. Memories of her student days with Jordan Kobala probably stiffen her resolve. "We spent a lot of time chewing the fat on politics. It was all very earnest and idealistic," she tells Wilder, "Not your world at all."
Earl Cameron, playing Jordan Kobola, had made his film debut in Basil Dearden's 1951 "Pool of London", playing seaman Johnny Lambert. Ashley Clark, writing in Sight And Sound (November 2016) said, "handsome, ever-composed Cameron was the closest Britain had to an authentic black film idol, despite not being marketed as such." Appearing in films such as "Thunderball" and series such as "Spyders Web" (where he played another head of state), Cameron was made a CBE in 2009 and appeared in Christopher Nolan's "Inception" the following year.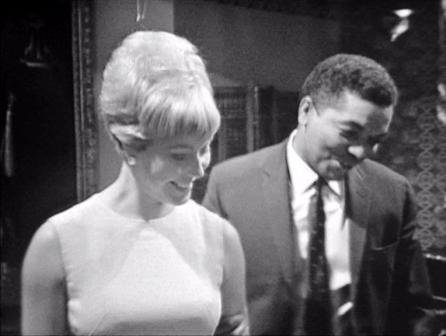 Susan Weldon (Rosemary Leach) and Jordan Kobola (Earl Cameron) relive old times
Fellow Bermudan Calvin Lockhart (playing Kofe Lokwe) would go on to appear in the 1970 film version of Cotton Goes To Harlem as the Reverend Deke O'Malley although fans of Amicus horror films will probably best remember him as Werewolf-hunter Tom Newcliffe in "The Beast Must Die" (1974).
Following the trend of previous episodes, "The Chicken Run" features actors who would become familiar faces in the 1970's. Sir Trevor Hoylake, High Commissioner to Magalia, is played by John Barron who would play the Minister in the BBC's "Doomwatch" (1970) , Morgan Devereaux in "Timeslip" (1971) and a wide range of authority figures. MP Chris Roney is played by Ray Lonnen, who would go on to star in the adaptation of Gerald Seymour's "Harry's Game" and play secret agent Willie Caine in "The Sandbaggers". Although Roney is a politician, he's obviously keeping a covert eye on negotiations for Caswell Bligh, and the sight of him lurking around in a white dinner jacket irresistibly calls to mind James Bond.