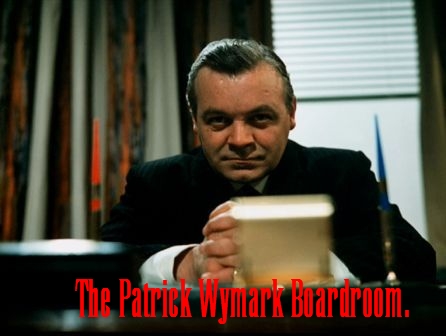 Little Shoppe of Horrors #36.
by Harry Dobermann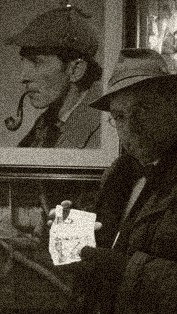 With the absence of significant new product from the revived Hammer Films, editor Richard Klemensen has in recent years experimented with covering non-Hammer films such as The Blood On Satan's Claw and notably turning a whole issue over to Philip Nutman's history of Amicus Productions.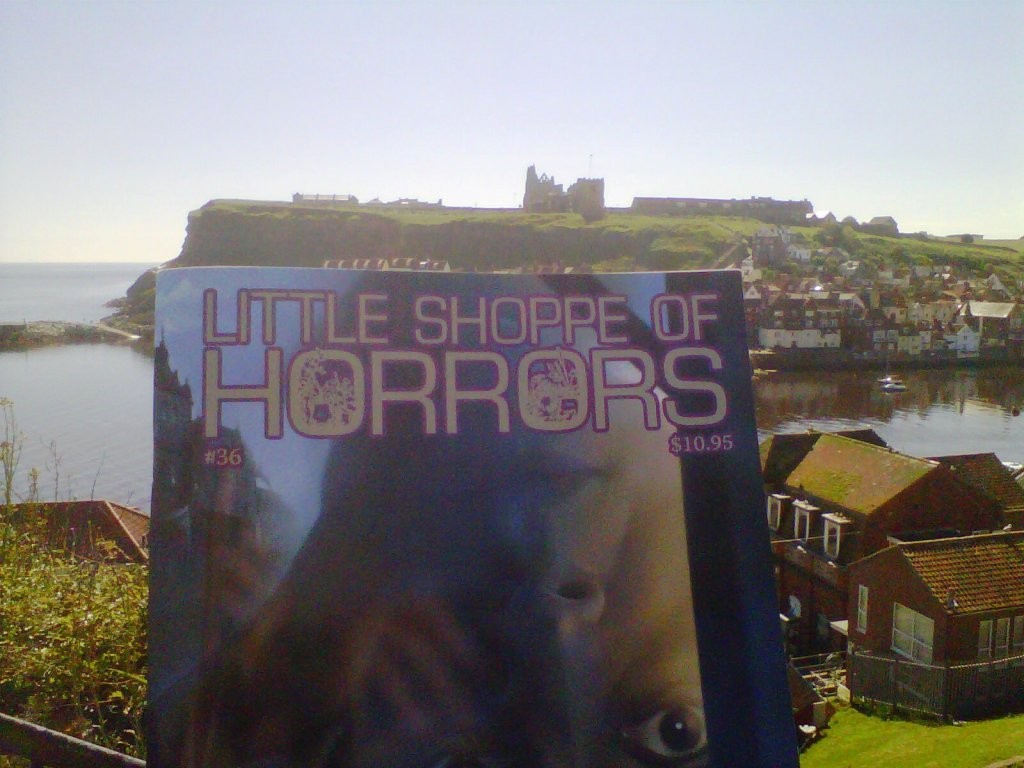 Issue #36 is devoted to Constantine Nasr's coverage of the Frank Langella Dracula from 1979. Nasr starts with the decision of a small theatre company in Cape Cod to revive the Dracula stage play using stylised stage designs by cartoonist Edward Gorey. When the play transferred to Broadway, Frank Langella landed the role of Dracula becoming a phenomenal success. Universal Pictures, which owned the screen rights to the play, agreed to veteran producer Walter Mirisch launching a remake which would capture Langella's performance. However, director John Badham and writer W.D. Richter immediately began reworking the material until it had little resemblance to the rather confined stage play.
Ironically, Nasr records that Langella toned down his performance for the movie, with the result that his stage perfomance has never actually been captured, only approximated. On one of the few occasions when a full scene from the play was incorporated into the movie, "Frank's stage performance came back…he was re-enacting what he had done on stage, which was huge physically."
Director Badham was worried that the performance was too big, but Langella was unconvinced until Badham invited him to watch the rushes in a projection booth, "Frank is sitting behind me and he watches about two minutes of one of the master takes, and I can hear him behind me going, 'Oh, my dear God. Oh God.'"
Director Badham was worried that the performance was too big, but Langella was unconvinced until Badham invited him to watch the rushes in a projection booth, "Frank is sitting behind me and he watches about two minutes of one of the master takes, and I can hear him behind me going, 'Oh, my dear God. Oh God.'"
One of the delights of "Little Shoppe of Horrors" are the painted covers which always remind me of the early days of "Cinefantastique" magazine. This one, by Jeff Preston, recreates one of the iconic moments of the Badham Dracula which we learn here was actually the result of inspiration by the editor John Bloom
Note: Dracula is, of course, strongly associated with the Yorkshire port of Whitby and new evidence is being uncovered all the time about the genesis of Bram Stoker's most famous holiday souvenir