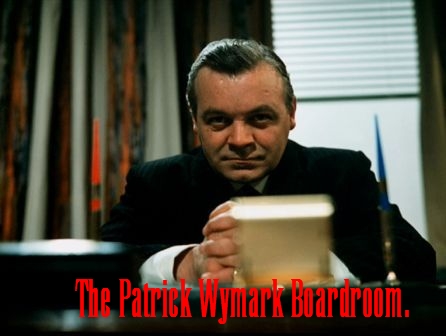 The Cold War Affair
Guy Ritchie's Man From U.N.C.L.E.
by Harry Dobermann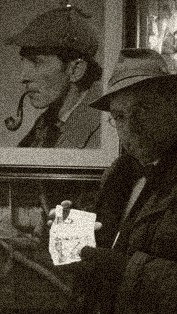 At its best, the new Man from U.N.C.L.E. movie captures the spirit of the dynamic first series of the TV show, and at its worst it is never as bad as the jokey and self-indulgent third series.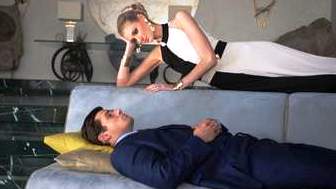 At worst it suffers from the pathology of too many "summer movies" -once again this is an "origin story" - Napoleon and Illya don't really become the Men from U.N.C.L.E. until the coda and the line in the TV ads about "codename U.N.C.L.E." is the final line of the movie. Napoleon Solo and Illya Kuryakin are given the same disreputable makeover as Guy Ritchie's Sherlock Holmes (although it might be seen as a nod to Len Deighton's Funeral in Berlin, or even Robert Vaughn's role as Albert Stroller in the BBC's HUSTLE). There are also times when you might wish the scenes were cut a little bit shorter.
But Henry Cavill turns in assured impersonation of Napoleon Solo. Armie Hammer's character is far removed from the Illya Kuryakin of David McCallum. But he still provides an appealing counterbalance to Napoleon Solo. Even Mr Notting Hill as Alexander Waverley is plausible. The plot is a creditable attempt to insert the classic U.N.C.L.E. situation of a daughter helping our heroes to find her scientist father, into the cold war setting of 1963. The villains are an accurate and amusing recreation of their 1960's counterparts. And the cinematography is exceptional. It takes real settings like Rome's Spanish Steps and makes them look like the glamorous heightened reality we perceived as children seeing the original Man From U.N.C.L.E. movies in the cinema. While Jerry Goldsmith's original theme doesn't put in an appearance, the score is appropriately jazzy. Without giving anything away, the climax is every bit as satisfying as the original TV show, rather than the overblown CGI-laden video-game action that ends so many modern movies. And the visual design is excellent - especially the use of split-screen during a battle sequence.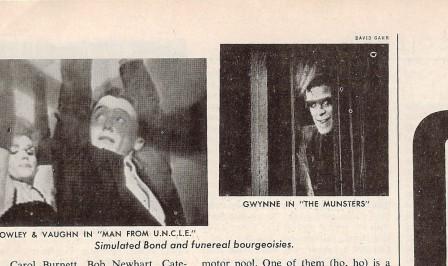 Sometimes, first opinions can be misjudged. When TIME magazine reviewed the second week of TV premieres in the October 2nd 1964 issue, they were more impressed by NBC's Daniel Boone ("broad and robust") than The Man from U.N.C.L.E. "Last week THRUSH was trying to assassinate the Premier of a new African nation, who was visiting a nuclear chemical plant near Washington. Napoleon Solo and a female companion (Patricia Crowley)in a spangled evening dress tried to prevent the killing and were soon being boiled ike lobsters in live steam from the reactor. If all this sounds like Ian Fleming it is. Fleming, while only a consultant, was in spirit the creator of the series. Fleming held back a little more than his name. Solo is authentic Bond with a private label, but he is not 007. He is OO6 and seven eights."