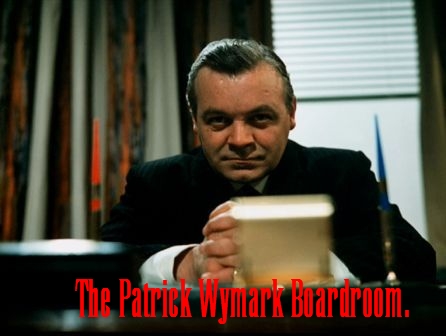 Robinson Crusoe & St Trinians Sixth Former on Euro Crime Spree!
Wake Up And Kill
by Harry Dobermann
Someone recently pointed out that with an estimated 400 hours of videos being uploaded to You Tube every minute, it's impossible to pick out the hidden gems. But even outside the internet, the digital age is now confronting us with existing films we never knew existed.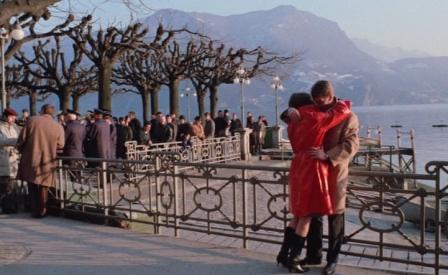 Case in point, Arrow Video's new dual format release of "Wake Up & Kill". This 1966 movie about real life robber Luciano Lutring may be well-known to fans of the genre, but it was one that had escaped my attention. Directed by Carlo Lizzani under the original title "Svegliati e Uccidi", the film was put together with journalistic haste. Lutring was captured in Paris on 1st September 1965, and by 23rd December, Lizzani was making his film.
Lutring is played by Robert Hoffman, star of the 1964 French TV adaptation of "The Adventures of Robinson Crusoe" which the BBC first screened in October 1965 and repeated up until the 1980's. Suffice to say, even with an Ennio Morricone score playing, the sight of Hoffman kicks off memories of Robert Mellin and Gian-Piero Reverberi's theme from the TV show.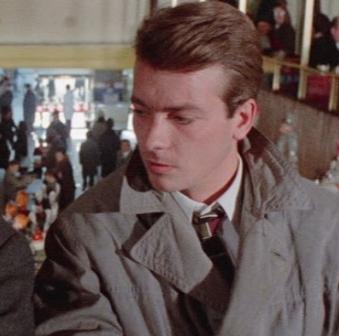 His wife is played by Lisa Gastoni, who had a recurring role in "The Four Just Men" TV series, and also appeared as the schoolgirl daughter of jewel thief Joe Mangan (Lionel Jeffries) in "Blue Murder At Saint Trinians" (1957). It would be stretching a point to see this film as "Bonnie & Clyde" played out by Robinson Crusoe and a Saint Trinians Sixth Former although there are passing similarities – Lutring is portrayed as an impulsive dreamer who runs away from a life of commerce (in this case working in his father's side-street dairy) and becomes an exile, experiencing changing fortunes, while like the St Trinians girls, Candida's allegiances are ambiguous. She claims to be looking out for Lutring's best interests although it's not always clear if this is after-the-fact rationalisation of her co-operation with the police.
"Wake Up And Kill" is attractive to look at. Luciano first meets Candida at a nightclub. She asks him to buy her a drink at the bar and he brushes her off with a cigarette. Seconds later she begins singing with the band, who are half seen behind a gauze. As she steps out from the veil into the red-lit night club, Luciano is mesmerised and refuses to follow his friends to another club. As her song ends, he begs her to dance with him and she reminds him that he refused to buy her a drink before. Lutring apologises and (in subtitles at least) says, "I didn't realise it was you."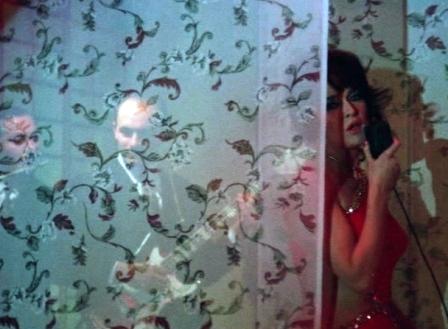 As they swap names and lies (Lutring claims to own a chain of groceries), he refers to the Candy brand of white goods saying, "Candida reminds me of a washing machine, but it's beautiful." In turn, Candida admits that although she's a band singer, she is also rewarded for getting customers to buy drinks. Ugo Pirro's script underlines that Lutring is chasing the consumerist dream and in a small way foresees today's "X Factor" and "American Idol" culture with the young hopefuls embarking on a "journey" that rarely rewards.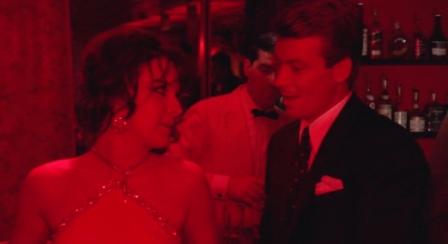 The film is also rare in depicting the varied levels of criminality. Lutring starts out as a smash-and-grab man, using an axe or later an accomplice with a catapult to shatter shop windows. He is constantly at risk of betrayal by other criminals, either because of personal grudges or because selling him out to the police will help distract the law from their own activities.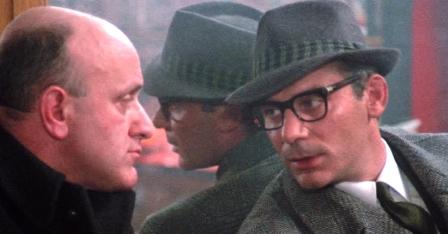 Because he carries a gun but doesn't shoot anyone, he is romanticised by the press while the Italian police, in the person of Gian Maria Volonte (the villain in A Fistful of Dollars and For A Few Dollars More) allow him to escape because he is disrupting the "bigger fish". Later on, when he escapes to Paris, the detectives see him as a greater risk; "He's a loner. A man with not much courage and rather nervous." The French police see it as only a matter of time before he kills someone and make his arrest a higher priority. In a remarkable scene which reminds us that state surveillance didn't start with CCTV cameras, the detectives cruise the streets of Paris openly filming the crowds for later analysis.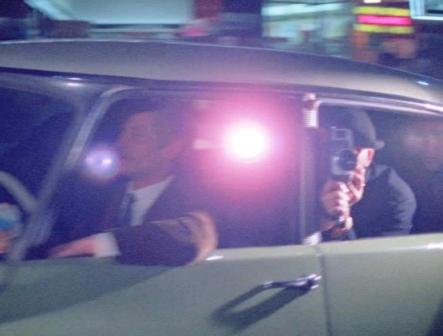 "Wake Up & Kill" provides a strong role for Lisa Gastoni, as Candida Lutring. She doesn't take part in the criminal activity but comes under police surveillance as they try and locate her fugitive husband. Gastoni quickly turns the situation round offering to mediate between Hoffman and the police although it's never quite clear what her intentions are. This is one of those films where people say things and may be lying, even to themselves.
The film has an impressive and restrained score by Ennio Morricone which only erupts in the final frenzied scene where Hoffman is being hunted through the streets of Paris. Arrow's restoration is presented in its original aspect ratio with mono sound although the Blu Ray and DVD give the option of both English Language and original Italian cuts . The Italian dub has newly translated English subtitles but the two versions of the film have some differences (for instance in the Italian version a girl says she comes from the town of Voghera in Lombardy and a Milanese character jokes that she is "a foreigner" whereas in the English dubbed version the girl says she is from Yugoslavia) . There are no extras other than the trailer and an informative booklet by Robert Curti. There is no interview with Kim Newman on this disk (he was obviously down the laundrette that afternoon).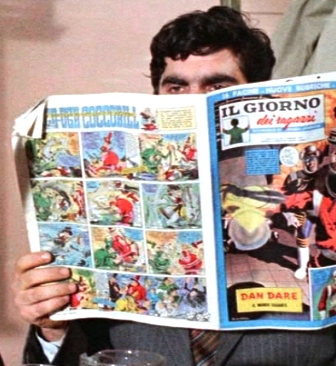 One other observation. During a scene where Lutring meets other robbers in an upmarket pastry café to negotiate a job, one of the gang is seen to be reading a copy of "Il Giorno Dei Ragzzi" with reprints of Frank Hampson's spaceman "Dan Dare" on the cover. Given that Marcus Morris allegedly started "The Eagle" to combat the juvenile delinquent spawning menace of American horror comics, I'm sure he would have been delighted to spot his wholesome British hero in a lurid Euro crime thriller.