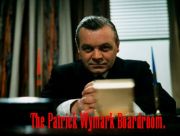 Howerd's Hour (ABC 12 May 1968)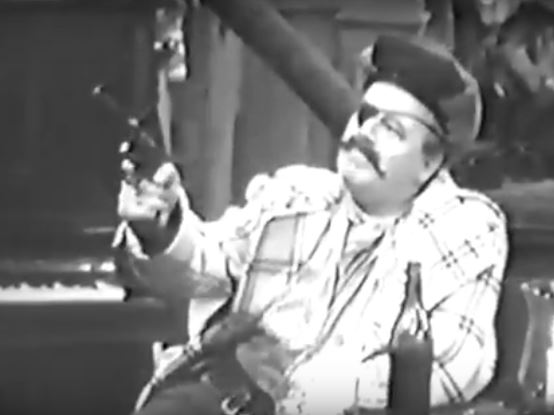 Patrick Wymark makes a guest appearance in this comedy special playing "Patchy", a miner who heckles Frankie Howerd's stage act during the Klondike Gold Rush..
Howerd's Hour was an one-off special starring Frankie Howerd, produced by ABC towards the end of its ITV contract. Scripted by Howerd's long-time collaborator Eric Sykes, the show featured a substantial role for Hattie Jacques, Sykes' co-star in his own long-running BBC series. With musical performances by Sandie Shaw and Scott Walker, and a guest-appearance by one of ITV's most highly prized stars, the show now looks like a defiant tilt at the Independent Television Authority, which was forcing ABC to merge with Rediffusion from July 1968.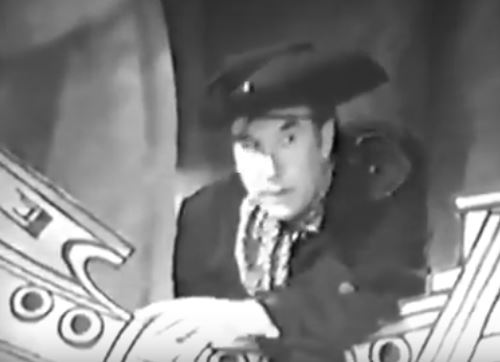 Howerd performs a typical self-depracating monologue from his dressing room, as he waits to perform in a variety show. Casting his mind back to his great grandfather, Howerd triggers a flash-back to an English theatrical troupe entertaining gold miners in Hattie Jacques' Yukon hotel. Sykes weaves the variety show format of sketches and musical numbers into this connecting story. Everyone is fully aware that the show-within-a-show is just a performance - apart from taking part in the sketches, Shaw and Walker both perform contemporary songs ("What do you mean they didn't have microphones in those days?" Howerd asks the audience, "Were you there?"). Walker performs "Jackie", the Mort Shulman adaptation of Jacques Brel's "Jacky" which was banned by the BBC because of its line about "authentic queers and phony virgins".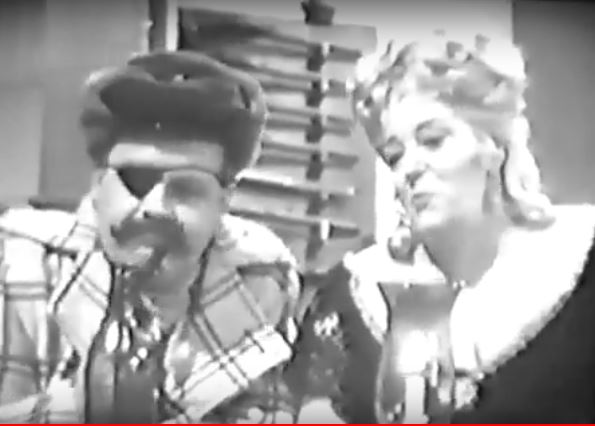 Patrick Wymark appears in the second act as Patchy, a miner who takes offence at Howerd's Long John Silver monologue. Wymark plays the part with a broad Irish brogue, downing several glasses of whisky at one point, counting each off "Monday,Tuesday.." before explaining to Hattie Jacques that he promised his mother he'd only drink one day of the week." However, he had several years of childhood to catch up on.
In the final act, Howerd plays the villain in a melodrama, threatening actress Janet Mahoney* .Patchy can't understand that it's a play and threatens to shoot Howerd, who swaps roles first with Walker and then with Mahoney. The show ends with Wymark joining Howerd on stage offering to protect his "heroine" and Howerd accepting with a paraphrase of the final line from Some Like It Hot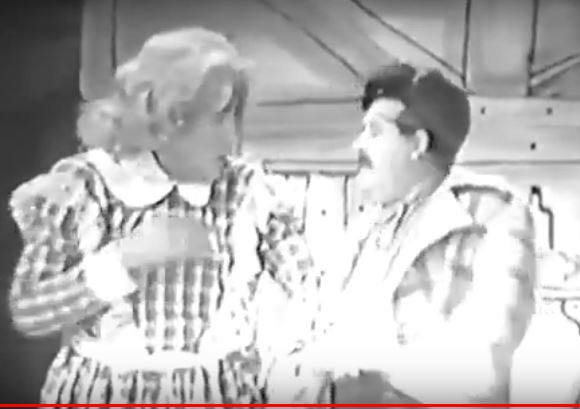 In some ways, the show now seems dated because it looks like a precursor for the kind of comedy Howerd would perform throughout the 1970's. During the opening monologue, while Howerd is supposedly confiding in the audience from the sanctuary of his dressed roo, a caption reading Frankie Howerd is suddenly overlaid. After a few seconds, Howerd turns to address the director, saying, "They know who I am" and the caption disappears. In his autobiography If I Don't Write It, Nobody Else Will, Eric Sykes recalls trying to script the same kind of post-modern effects for Howerd's first TV appearance. After trying to counter the objections of BBC executives, Sykes was finally told to "leave the technical stuff to us."
*Janet Mahoney would subsequently appear in Carry On Loving and would play Reg Varney's girlfriend Susy in Mutiny On The Buses (1972)