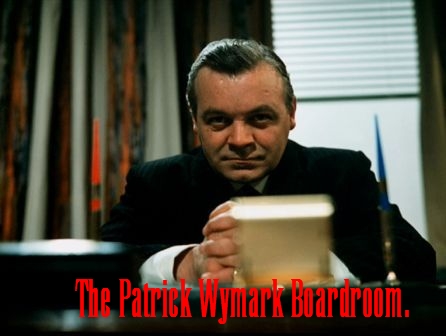 The Skull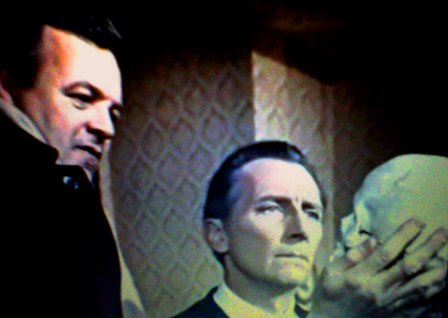 Writer Robert Bloch transformed Jack the Ripper into an "ageless pathological monster" , killing to top-up his charge of immortality, in his 1943 tale, "Yours Truly, Jack The Ripper". So it should come as no surprise that in the 1945 Weird Tales story, "The Skull of the Marquis De Sade", Bloch transformed the abusive, aristocratic pornographer, into a similar satanic menace.

The reputation of Robert Bloch had got a sensational boost from Alfred Hitchcock's filming of his novel Psycho. But it was more than name value that attracted film-makers Amicus to his work in 1964. Bloch's short story provides the core of the movie – the film would have been even more faithful if the UK film censor had not red-pencilled script elements such as a torture sequence which was a direct reproduction of the 1943 short story (instead of being flogged, Peter Cushing's lead character is forced to play Russian Roulette in the finished movie).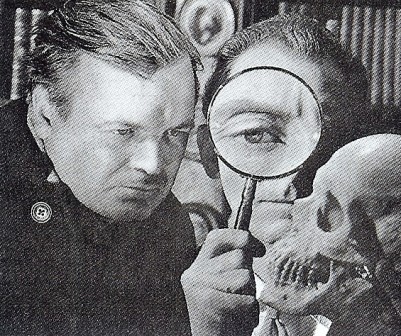 Bloch's story is based on the historic fact that (rather like Oliver Cromwell) his skull was exhumed from his grave and then disappeared. Bloch theorises that the Skull has been passed from hand to hand like some cursed gem.

The background to the movie is controversial in that producer Milton Subotsky's script allegedly came up 40 minutes short. The running time was made up with extended silent sequences allegedly improvised by director Freddie Francis. This means that The Skull, more than most horror movies, relies on the creation of mood and unsettling imaginative sequences.

A detailed discussion of the movie can be found at this link.

In the movie, Peter Cushing plays Maitland, a collector of occult memorabilia. Patrick Wymark plays Marco, the dealer who brings Cushing a history of the Marquis De Sade bound in human skin and also possesses the Skull. At first glance, Marco might seem to be a down-on-his-luck version of Wylie from The League of Gentlemen. However, this character has more undertones than the "wide boy" of the earlier film. Maitland's wife (Jill Bennett) dislikes Marco and is reluctant to let him enter the house (in Bloch's story it is Maitland's butler who refers to Marco with an, "almost grotesque expression of distaste).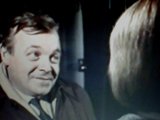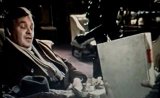 The script refers to Marco's voice as "soft and sensuous" and Wymark's performance here is one of patient entrapment. In arguing with the censor, Subotsky stated that the,"purpose of this scene is to show Maitland's unconscious desires…which he does not admit to himself, but which Marco understands." (see Little Shoppe of Horrors #20 The Uncensored History of Amicus Productions page 42). Marco soon breaks Maitland down to what Bloch called, " a collector, stripped of all pretences, quivering eagerness incarnate."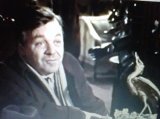 Wymark's part does not have a great deal of running time, but it is pivotal. If each possessor of The Skull is possessed by the Marquis De Sade, it is not clear if Marco's silkiness is characteristic or due to the aristocratic influence of The Skull. Capitalising on his TV fame from The Plane Makers, Wymark is third-billed here, and his next collaboration with Amicus and Francis would be a starring role.
Return to Films