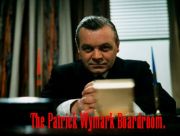 Four of Hearts: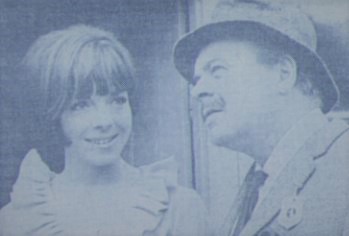 In 1965, there were no Golden Handcuff deals to keep popular ITV stars tied to the channel but with Patrick Wymark newly award-winning as TV actor of the year and voted most popular actor by readers of TV World and already recording the first series of ATV's The Power Game (which would be broadcast on 13 December 1965 ), the London weekday contractor Rediffusion kept him occupied at a reported cost of £6000 (about £120,000 in 2021) with four plays entitled Four of Hearts.
Four of Hearts was an umbrella series produced by Cyril Coke who had directed Wymark in the previous year's adaptation of Crime and Punishment. The plays were loosely connected by the concept of romance and gave Wymark with the opportunity to play four lead characters very different from John Wilder.
27 September 1965 Tilt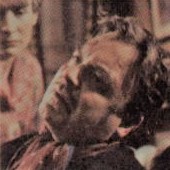 Written by Mike Watts, a writer who specialised in humorous episodes of series such as The Troubleshooters and Come Buttercup, Come Daisy for Out of the Unknown, as well as the film Crooks In Cloisters(1964). Wymark played Ernie, the self-deceiving owner of an amusement arcade. A big fish in a small pond, Ernie believes he's liked by the layabouts playing his pinball machines and attempts to impress the avaricious Josie (June Barry). He dreams of a new start where he can make a success of his life and abandons his wife Fay (Stephanie Bidmead ), selling the arcade for a share in a betting shop. Unsurprisingly, the self-centred Josie sets him up to be attacked and robbed, and a chastened Ernie returns to his wife. Reviewing the play, The Times found Wymark, "ebullient..but touching in his unchangeable youthfulness."
4 October 1965 Please Love My Wife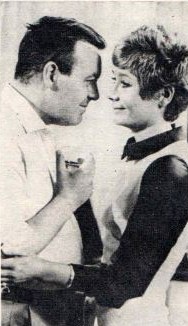 Written by Plane Makers scriptwriter Raymond Bowers, the play pitches Barbara Murray and Patrick Wymark in a reverse situation to the Wilder marriage. Wymark plays Perry, a dull bespectacled, bowler-hat wearing civil servant married to glamorous and wealthy model Barbara. Believing his wife has been unfaithful, Perry aspires to an affair with young bohemian painter Freda (Ann Bell). (Strangely enough The Power Game would reverse this theme in the 7 November 1966 episode The Dead Sea Fruit)
11 October 1965 This Year's Girl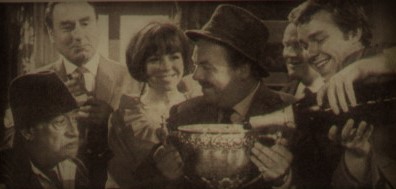 Written by Allan Prior. Read more about this episode here.
Monday 18 October 1965 Summertime Ends Tonight.
Written by Paul Lee. Patrick Wymark plays Miles Parker QC who is on his way to court when he finds his parking space blocked a scooter. He demands that art student Lyn (Phillipa Gail) move and finds himself losing an argument over rights of way. They meet again and despite the gap in ages an affair begins.