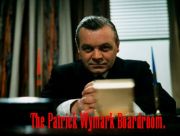 His Last Bow: SLEUTH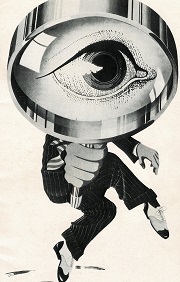 On 29 July 1970, Patrick Wymark starred in the first Australian performance of SLEUTH at the Theatre Royal, Sydney, New South Wales. The director was , Harold Lang and the co-star was John Fraser. As Fraser later wrote, "Three of us had left England, and I returned alone.".
Anthony Schaffer's Sleuth had premiered in January 1970 at the Theatre Royal, Brighton before opening on 12 February 1970 at St Martin's Theatre, London. Anthony Quayle played crime writer Norman Wyke and Keith Baxter played his wife's young lover, Milo Tindle. The play takes the form of a traditional country house thriller. Wyke invites Tindle to his mansion on a false pretext and the audience is never quite sure whether Wyke is serious or playing a game. Producer Michael White later noted that having an experienced director like Quayle in the lead meant that every action in the play was questioned and tested before the first live perfomance.From the start the play delighted audiences expecting a straightforward thriller with its literary dexterity. An immediate sell-out in London the play quickly transferred to Broadway's Music Box Theatre on November 12 1970. Quayle and Baxter were signed to the Broadway opening, so Paul Rogers and Donal Donnelly moved into the St Martin's.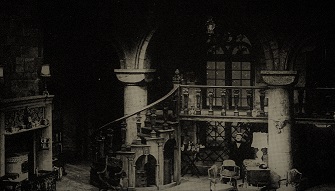 Eager to cash in on the 'slick, creepy thriller', the Harry M. Miller Company negotiated the rights to bring Sleuth to Australia. Both The Plane Makers and The Power Game had been massive hits on Australian TV, so Patrick Wymark was cast as Wyke while John Fraser (who had also starred in Repulsion ) played Tindle. The production was directed by Harold Lang , a character actor and renowned acting teacher who had played Fraser's father in Bernard Kops The Hamlet Of Stepney Green and was a personal friend of Wymark with whom he'd worked in the Theatre 59 Productions.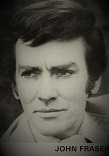 '

In his 2004 book Close Up Fraser devotes a chapter to Sleuth . He states that Wymark's drinking made it difficult to rehearse ('by noon he was slurring his words and forgetting his lines.') but that following an incident on stage when Wymark mishandled a live gun, Fraser gave him an ultimatum threatening to call in the understudy if he thought he was drunk again. Whether because of Fraser's ultimatum, or through shock at the thought of nearly killing his co-star, Wymark would visit Fraser every evening, "ostensibly a social visit, but in truth to let me see that he was sober."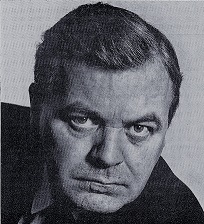 "We became close friends as a result of this debacle," Fraser reports, "and he never let me down again. Until the night he died."
One can only imagine the calibre of what Fraser describes as a triumph. Fraser, although best known as a film actor ( A Study In Terror , El Cid)had a varied stage career and had just finished a year with the Stables Theatre (an experiment by Granada TV where actors were employed on the same contract to perform both on stage and on TV). Wymark, at full power must have revelled in Wyke's playful, duplicitous dialogue. In some ways, Wyke toying with his wife's young lover must have triggered memories of Sir John Wilder confronting Frank Hagadan and later Lincoln Dowling. So Wymark's casting would have added an extra level to a play which was already about game playing and deception.
The run at the Theatre Royal was a great success. On Friday 16 October, Patrick Wymark made a final public appearance in Sydney at the Miss Australia Quest presentation ball. On Sunday 18th October, Wymark moved into a room on the 8th floor of the Sheraton Hotel in Melbourne, where the play was due to open at the Comedy Theatre. Wymark and Fraser began rehearsing for the opening on Thursday 22nd October.
Shortly before the transfer of Sleuth, Wymark and Fraser had appeared in a Hans Christian Andersen TV special for the Nine Network. The show, eventually broadcast 29 November 1970, featured local variety show host Stuart Wagstaff and American comedian Richard Deacon. In order to publicise the show, Deacon, Wymark and Fraser were scheduled to reunite on Wagstaff's In Melbourne Tonight on Tuesday 20th October, where Wymark and Fraser would also promote their Melbourne opening.
Patty Mostyn, publicity director for the Harry M. Miller organisation (and later to be one of the most high-powered PR experts in Australia), dropped Patrick Wymark off from rehearsals at 6pm. Wymark said he intended to relax before the TV appearance, but when the time came to drive to the studio he failed to respond to calls. As Wagstaff and Deacon joked on air about his tardiness, a pass key was used to enter Wymark's hotel room at 8.45. He was found dead of what later proved to be a heart attack aged 44.
Sadly, Harold Lang also succumbed to a heart attack while returning home, and died in a Cairo hospital on Monday 16 November 1970.
Ironically, Ralph Michael (who as Bob Gillingham almost unseated Sir John Wilder in the first series of The Power Game ) starred in the first South African production of Sleuth from June 1970 opposite Nicholas Amer, one of Harold Lang's Voyage Theatre colleagues.
Melbourne audiences had to wait until the following year to see Sleuth remounted with Stratford Johns (Inspector Barlow in Z Cars taking the lead. John Fraser returned to England and on 30 July 1971, he and Marius Goring took over the leads of Sleuth at the St Martin's Theatre. "Three of us had left England, and I returned alone."